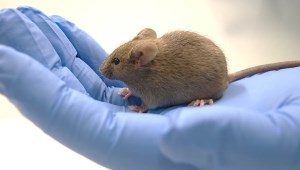 The Animal House of the BSRC "Alexander Fleming" provides husbandry of approximately 20.000 animals and services to the biomedical research community since 2001. It covers an area of approximately 500sq.m. and is one of the largest facilities in terms of number and variety of mice in Greece. Services are provided to the various research groups of the BSRC "Al.Fleming" as well as to external contractors in Europe and U.S.A. (pharmaceutical and biotechnology companies, leading hospitals, and academic institutions).
The Facilities operate in accordance with the national and European legislation and are registered by the Official Veterinary Service of the Prefecture of Athens as Breeding, Supplying and Experimental Establishment in accordance to the National Legislation, under the Code Numbers EL 09 BIO 04, EL 09 BIO 06, EL 09 BIO 05, respectively.
Currently there are 5 different Facilities of SPF status, a Core Breeding-Barrier Unit, 3 Experimental Units (one of which is a BSL-2 Unit) and a Quarantine. All services provided are in accordance with the National Legislation and the European Legal framework (on the protection of animals used for scientific purposes), as well as the current Guidelines of the Federation of European Laboratory Animal Science Associations - FELASA).
Visit the BSRC Animal House Website.