Academic research is fundamental for all major discoveries in biomedicine, but often stops short in pursuing its results beyond the stage of target identification, towards more advanced stages in drug or product development. The Institute of Bioinnovation at FLEMING aims to fill that gap and extend the translational potential of the basic biomedical research discoveries generated by our researchers, in order to deliver innovative products of high-added value and socio-economic benefit. Its focus is on drug discovery and the development of bio-technologies, with emphasis on target validation, identification of candidate hit/lead molecules, and preclinical development.
The IBI aims to consolidate and develop further FLEMING'S previous achievements in innovation, demonstrated by the establishment of a successful spin-off company for preclinical evaluation of drugs and the wide-ranging activities of its Technology Transfer Office.
Current efforts are focused on the following drug development projects:
- Rheumatoid arthritis: Trimerization inhibitors of TNF super-family members
- Osteoporosis and breast cancer: RANKL inhibitors
- MS & ALS: TPL2 kinase inhibitors
The IBI actively seeks to increase its critical mass by recruiting talented investigators with expertise in diverse aspects of drug development, including pharmacology, medicinal chemistry and chemoinformatics as well as researchers focusing on translational aspects of immunology and cancer research.
Researchers
Staff Scientists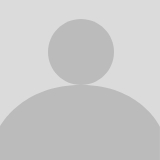 Martina Samiotaki
Staff Scientist A'