Our History
The establishment of our Center was the result of Amalia Fleming's (https://en.wikipedia.org/wiki/Amalia_Fleming) vision for a Greek Center of Scientific and Technological Excellence, which would attract young Greek researchers and be based on meritocracy, excellence and innovation.
Amalia was a microbiologist who joined Alexander Fleming's laboratory in St. Mary's Hospital London in 1947 and worked with him for several years. Alexander Fleming had been awarded the Nobel Prize in Medicine in 1945 for his discovery of penicilin. They married in 1953 and after his death, Amalia established in his memory the Hellenic Foundation for Basic Biological Research "Al. Fleming".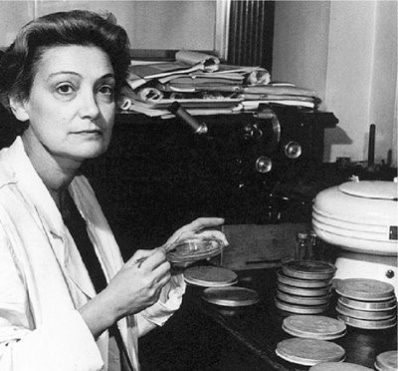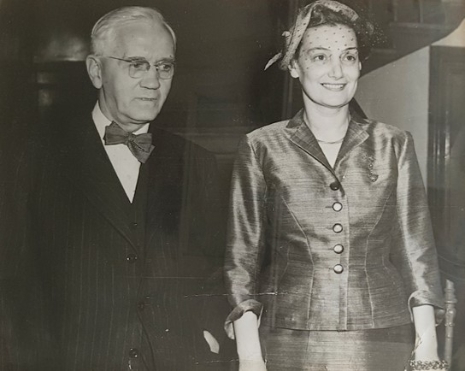 In 1966, an area of 128000 sq.m. in Vari was granted to the foundation by the Church for the attainment of its goals. After many years of efforts, interrupted by the military dictatorship and hampered by political events, a modern building occupying a total of 6000 sq.m. was built on this site, financed mainly by the 1st EU Framework Program.
The Center is under the supervision of the General Secretariat of Research and Technology (GSRT) of the Greek Ministry of Development and started its operation in 1998 with the appointment of the first Director, Prof. John Volanakis.
Milestones
1965:  Amalia Fleming establishes the Hellenic Foundation for Basic Biomedical Research "Alexander Fleming"
1966:  HFBBR acquires 12.8 hectares of land in Vari, Attica
1968:  Building foundations laid
1971:  Construction is interrupted after the arrest of Amalia Fleming for actions against the military junta
1975:  Construction resumes at a slow pace
1986:  Amalia Fleming dies
1993:  Building construction ends
1995:  Establishment of B.S.R.C. "Alexander Fleming"
1998:  Appointment of the first Scientific Director
1999:  Appointment of the first investigators